We are specialist in the following:
Astro Turf
synthetic grass
rubber surfacing
Artificial lawn
fake grass
artificial grass
playground rubber mulch
rubber surfaces
rubberized flooring
Epdm rubber surface
plastic grass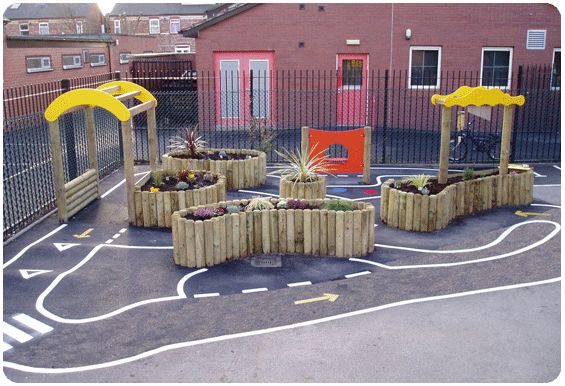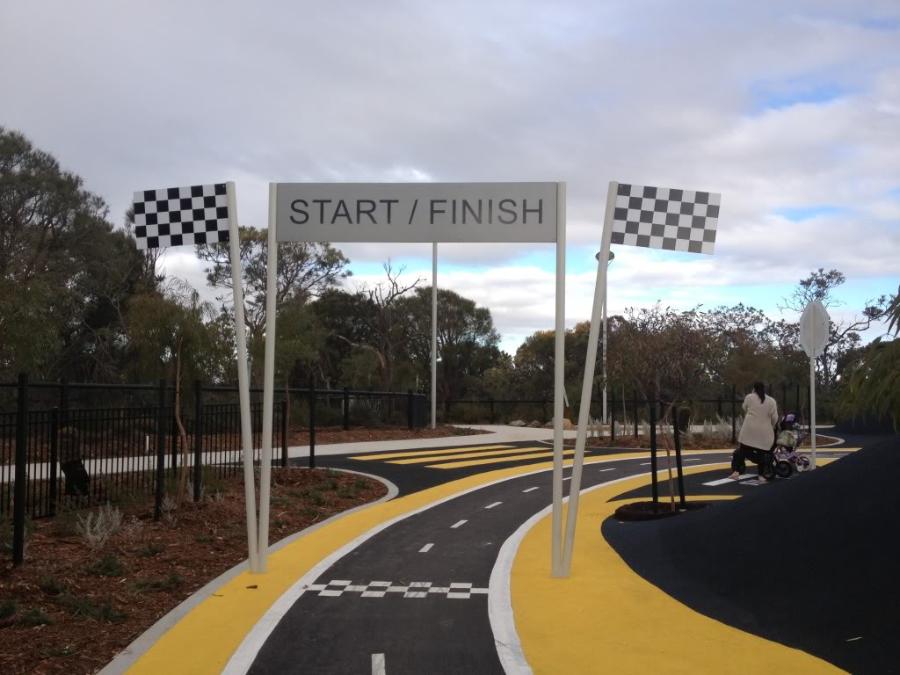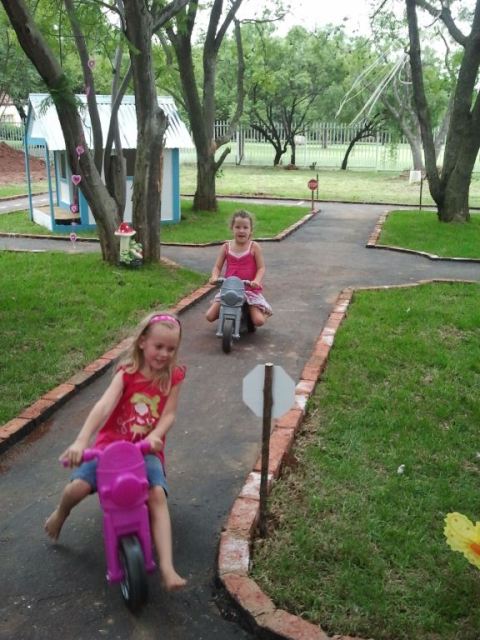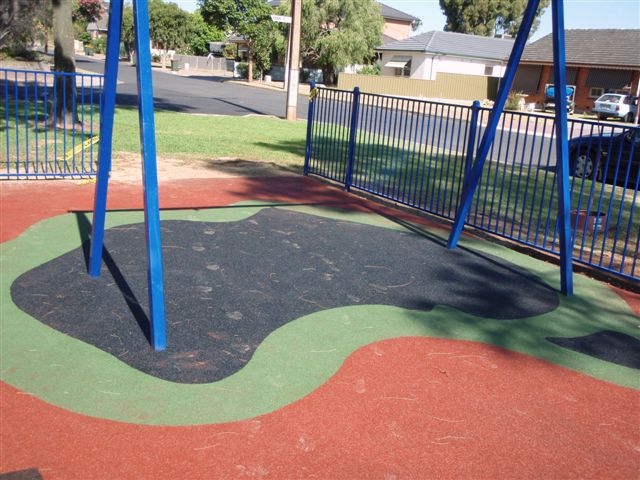 EPDM (Ethelyne Propylene Diene Monomer) Wet Pour Surfacing is widely used in today's playground industry. This granular shaped product is coloured all the way through compared to recycled products which are coloured on the outside and black in the middle. Our EPDM offers a range of 21 colours and comes with a 3 year materials and workmanship warranty. For more information contact one of our friendly Sales Representatives.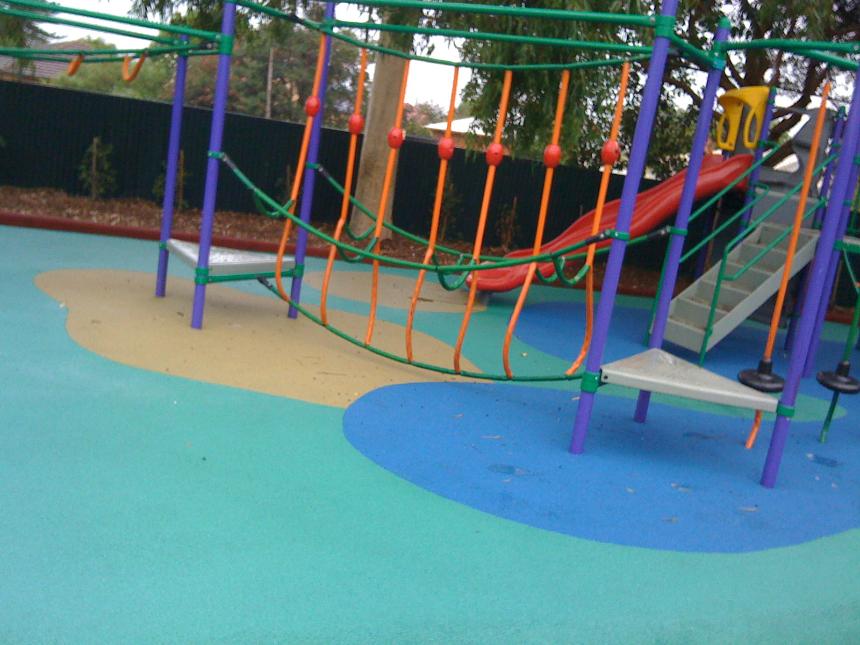 Children's safety is of paramount importance and playground injuries are far too common. For peace of mind and for a maintenance free play area, Donnstein Rubber Surfaces can supply and install a great looking, interactive, playful and totally safe environment for any play area. Our play area surfaces come with a three year warranty on installation workmanship, and product fair wear and tear. Any Donnstein Rubber Surface can be designed to accomodate your wishes and come in a wide range of colours and designs. Donnstein Rubber can design something for you or if you wish you can create your own design. Our Playground surfaces are certified compliant with the requirements of AS4422:1996 for impact attenuation and will give you many years of excellent service. Great detail goes into ensuring our customers are 100% satisfied with our product and workmanship. Donnstein Rubber Surfaces not only create a safe playful surface that will look fantastic but offer a totally safe and inviting area in which both children can play and parents can interact ,as well as being totally environmentally friendly by using 100% recycled car and truck tyre rubber.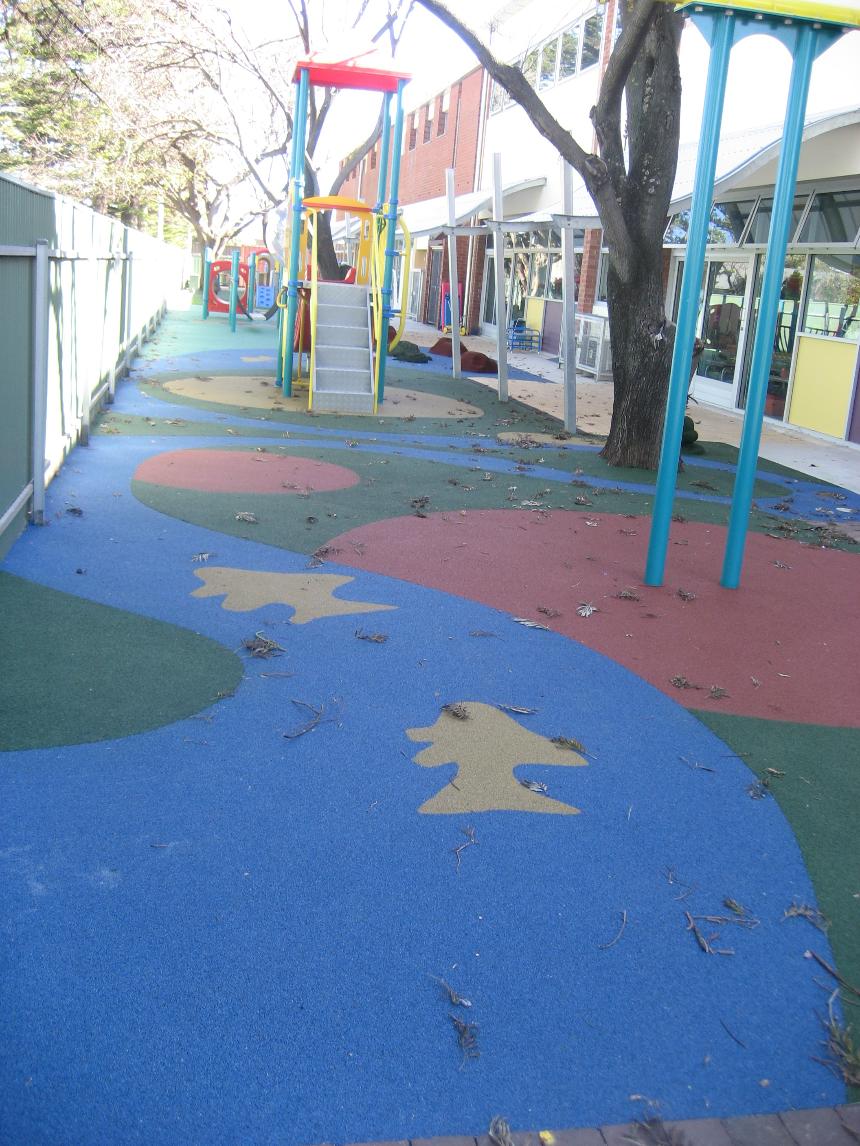 Donnstein Rubber Surfaces provide:
Durability.
Impact and noise absorbtion properties and surface flexibility.
Minimal Maintenance.
Colourful custom designs and themes with interactive graphics.
Environmentally friendly recycled products.
Suitable for small area's or large comercial projects.
Site poured for a continous seamless surface which reduces trip or slip hazards.
A safe surface for children of all ages, the disabled and the elderly.
Australian standard compliant softfall surfacing.
Protective, insulating, non-slip Equestrian flooring reducing joint pressure and
animal fatigue.
Donnstein Rubber Surfaces provide surfacing systems for:
Playgrounds.
Childcare and Early Learning Centres.
Schools.
Aged Care Facilities.
Landscaping Projects.
Golf Course Walkways.
Council Parks.
Gym Floors.
Pool Surrounds.
Tree Root Control on footpaths.
Sports surfaces and fitness tracks.
Equine Flooring for horse stables, pathways. horse walkers, Parade Rings,
Exercise Rings and Washbays.
Donnstein Rubber Surfaces provide a safe environment for children to play as well as being hard wearing and virtually maintenance free.
All of our surfaces are environmentally friendly using 100% recycled rubber .
Our highly experienced staff will provide you with expert advice on the more technical aspects of Playground Surfacing applications, including product requirements for South African Standards Compliance and on site installation technicalities.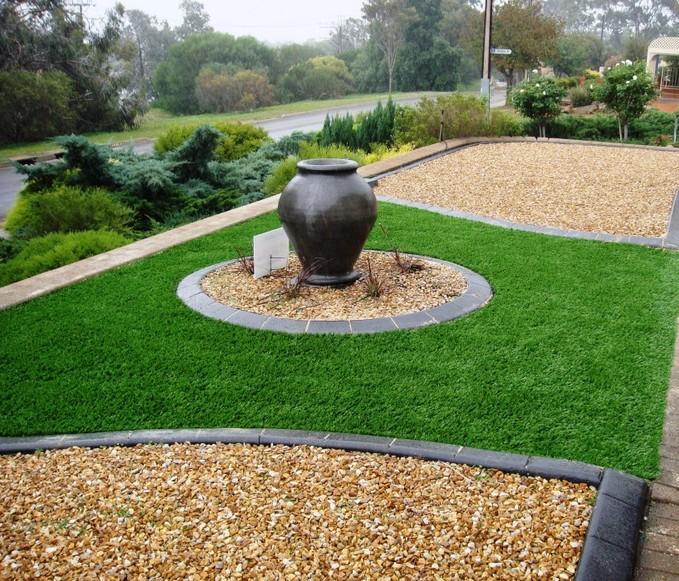 Artificial Grass
How can you have a soft, manicured lawn that stays resilient and lush green all year round without lifting a finger or worrying about water?
At Artificial Lawn Supplies, we know your time is valuable, that's why we distribute and install products second to none specifically designed with your needs mind.
Artificial Lawn Supplies have a comprehensive range of synthetic grass solutions for a variety of uses that will free up your time, save you money and conserve our precious water. Developed and manufactured here in South Africa,(ISO9001:2000) our range of UV stabilised landscape and golf grasses are specifically designed to handle extreme wet or dry conditions that only Australia can dish out and with a seven year guarantee and 15 to 20 year lifespan they are made to outlast our competitors.
Better still - 100% drought proof.
Artificial Lawn has been specifically designed to replicate the natural appearance, texture and beauty of manicured lawns. The unique 'thatching' fibres, combined with our special granulated rubber infill, replicates the springy and supportive characteristics of natural grass.
Putt Pro (The latest technology in synthetic golf greens) has been developed to play like a real green. You can chip onto it , generate backspin to it, putt across it, speed it up or slow it down. In fact everything you can do with a golf ball on a natural green, you can do on a Putt Pro green.
Schools Ideal for school ovals and play areas alike.With our rubber infill giving great shock absorption and passing FIFA abrasion tests why would you settle for anything less.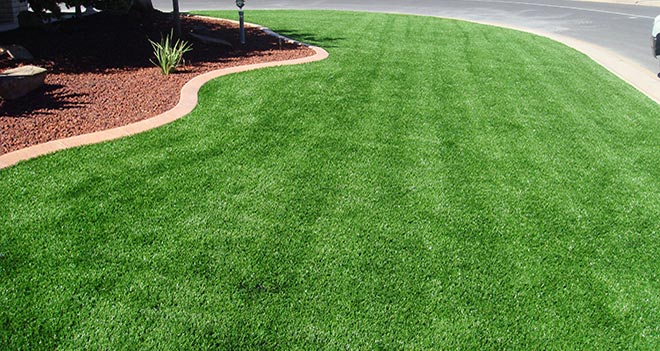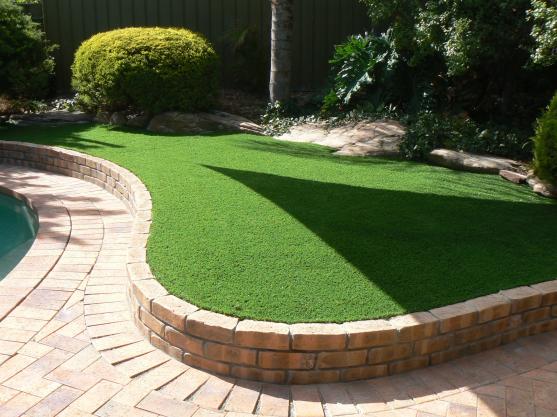 The artificial turf residential areas solves a multitude of problems that you may have with your natural lawn. Are you tired of sod mowing? Are you dreading unaffordable bills due to grass watering? Are you ashamed of a mottled garden with inevitable bald spots everywhere? CCGrass is here to eliminate all the hassle of mowing, weeding, fertilizing and watering. With the installation of our artificial grass for home landscaping, you will be completely relieved from the pain and suffering induced by natural lawns. Enjoy lush, green grass that looks so real, your neighbors can't tell the difference. That is, of course, unless you choose to disclose it. Different products imitate the curled structure and varied color of natural grass to make its origins undetectable. The artificial is made available all around the South Africa by us. We understand that not all grass is the same, so to meet the demands in different regions; CCGrass researches the characteristics of local grasses around the world. We strive to produce the best simulation for clients depending on their region. Consider the following review of benefits and applications for your residence. Imagine the possibilities with an artificial grass landscape: